I was thinking about my life from a social perspective and music has certainly always been the biggest part of it. Now don't get me wrong I love going out to dinner, the cinema, seeing friends and family but seeing a live band at The Blues Kitchen, the Jazz Café or 100 Wardour Street or listening to a great set from Mike Vitti, Stretch Taylor, Fitzroy or Norman Jay is one of the most exciting nights out in my humble opinion. So where do it all start?
My clubbing heyday, maybe yours too depending on your current age included Rage on Thursday nights, Ministry of Sound and the Wag Club in my twenties. Then in my early thirties China Whites, the GE Club, Atlantic Bar and Bar Rumba. But where do it all start…..Sterns!
A Sussex girl originally there was this mansion house, near Worthing that was the weirdest and best club outside of London. There were superclubs in Manchester such as the eponymous Hacienda and Cream in Liverpool that we'd travel to every so often. But Sterns was a law unto itself!
In the middle of an estate the car park was a field, unless you were a DJ or promoter and could get into the small car parking area at the side, but the field was great fun anyway as after the club shut someone always had a sound system in the back of their car that carried the party on until the police arrived at least. Or we'd all head off to a farm or nearby field in a long procession of Ford Capri's. In fact one night we were all relocating when the police road blocked the main road out and this particular night It was my turn to drive my supped up silver Fiesta 1.6s so in order to avoid being stopped I actually drove the wrong way down a dual carriageway and got away with it. It's funny what you'll risk when you're 19!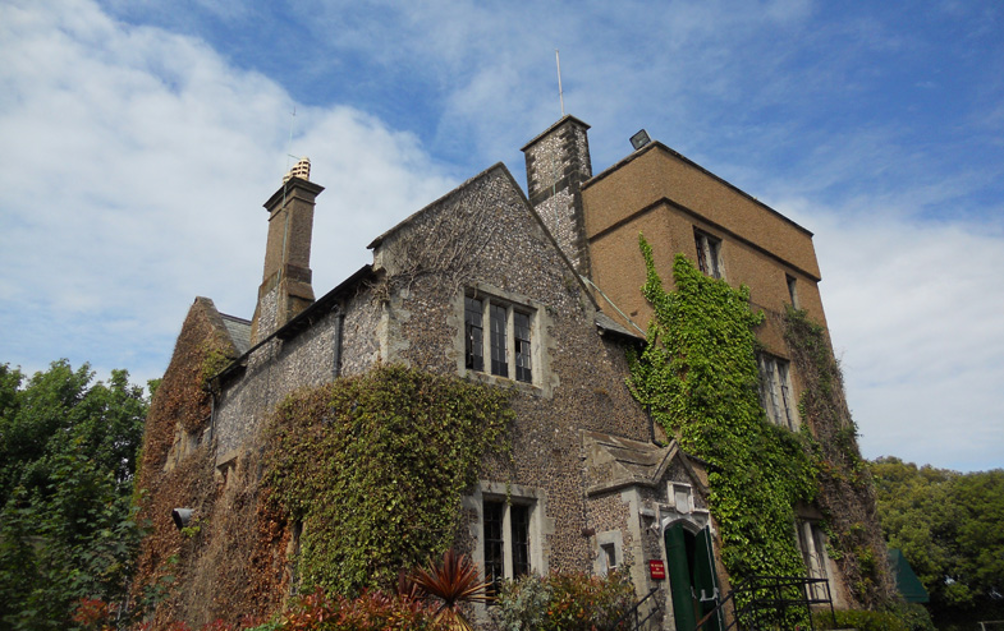 Sterns had a massive downstairs basement room which was where the true ravers hung out, sweat dripping off the walls known as Sterns Rain, crazy outfits, ear shatteringly loud music, then upstairs there was a techno room and a garage room but I hung out in the VIP room a much more chilled out soulful house type vibe. The DJ was a friend of mine, Aubrey, my lift and access all areas buddy and I used to dance the night away on the built-in benches next to the DJ stand, my own personal stage it felt like.

Sterns was a major part of the so called Second Summer of Love (1998-99), it had hit a zeitgeist, the youth culture rallying against Thatcher's Britain and Harry Enfield's Loadsa Money in search of freedom through music and a communal love of dancing. There was the odd fight but I don't really remember that being a thing, I fondly remember all the characters I met there, the elation I felt when the next big tune came on and of course, it kickstarted my love of dancing. It's funny how now at fifty years old I am running my first club night, Soul Sophisticates.
It's taken me a long time but I think the timing is right now as there is a small gap in the market for a glamorous evening out in an amazing venue for the more discerning, mature, successful but still young at heart crowd. The next Soul Sophisticates is at TheTrading House, Gresham Street, City of London on Saturday February 15th 2020. If you'd like to join the fun, check out Eventbrite and get your Earlybird tickets https://www.eventbrite.co.uk/e/soul-sophisticates-tickets-81754845945
Davina Lines